Archive for February, 2015
Marius Sandbu - IT blog
A cool year so far to be working in IT! alot of new tech been released and I have a lot of catching up to do. One of this is vWorkspace 8.5 which was released a couple of weeks ago.
For those that aren't aware of what it is, can read some of my previous posts regarding vWorkspace or see a bit from this Dell FAQ: http://en.community.dell.com/techcenter/virtualization/vworkspace/b/vworkspace-blog/archive/2014/12/09/latest-release-of-vworkspace-8-5-faq-39-s
http://msandbu.wordpress.com/2014/04/20/introduction-to-dell-vworkspace/
Now vWorkspace has been an underdog to the other competition like Vmware View and Citrix XenDesktop, but with this release they have removed some of the gap that the competition might have.
So what's included and what's new in this release?
* Foglight for virtualization
Foglight is a monitoring tool which allows us to monitor our entire virtual infrastructure even if it us running on Vmware or Hyper-V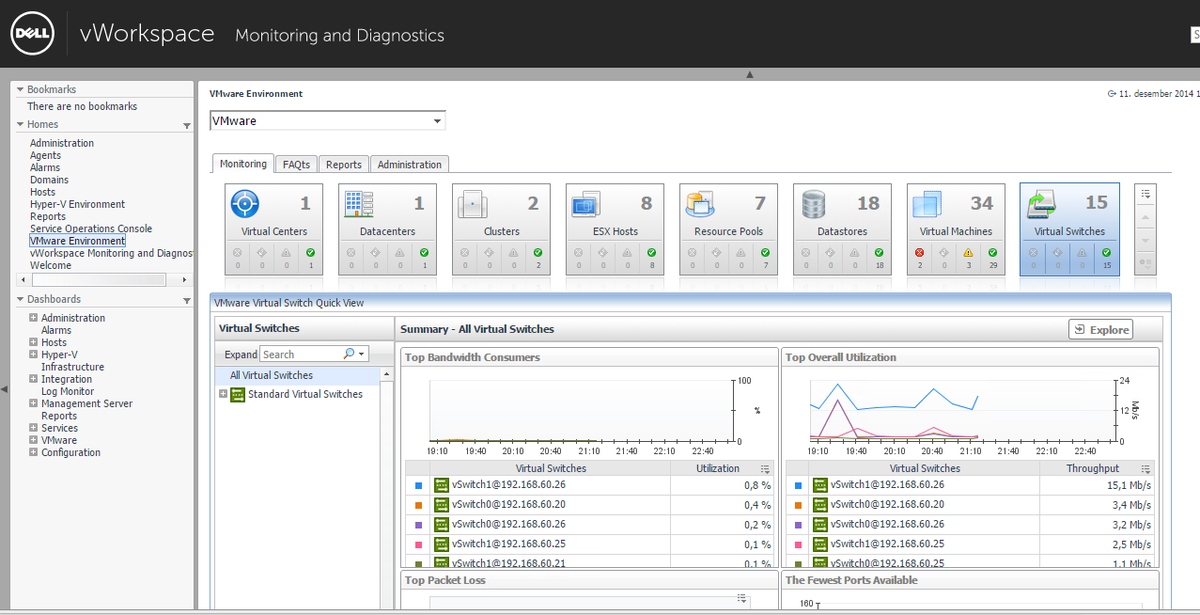 it also has a good integration directly to vWorkspace which allows us to drill…
View original post 478 more words
vWorkspace administrators must read .
Marius Sandbu - IT blog
For those who do not know what vWorkspace is, take a look at my previous blogpost regarding vWorkspace –> http://msandbu.wordpress.com/2014/04/20/introduction-to-dell-vworkspace/
EOP (Enhanced Optimized Protocol) is an enhancement to the RDP protocol which Dell (or Quest) have developed which is a part of vWorkspace. Now Microsoft has made alot of improvements to the RDP procotol in 2012 and 2012 R2, but it is nowhere near Citrix in how it performs over WAN and the ability to deliver high-graphic content. EOP contains mulitple enhancements to the procotol to even the difference, like:
EOP Xtream. Accelerates RDP and EOP traffic on wide area networks (WANs). This provides for an improved user experience by providing faster RDP screen responses and improved performance of all EOP features.
EOP Print. A single-driver printing solution that satisfies both client-side and network printing needs in a vWorkspace environment.
EOP Audio. Enables support for applications that require the…
View original post 398 more words